Heating & Air Conditioning - Billings, MT
The weather in Billings, MT can be extreme. Montanans need a furnace they can depend on in the winter and an A/C during the hot days of summer.
Billings, MT Heating & Cooling Services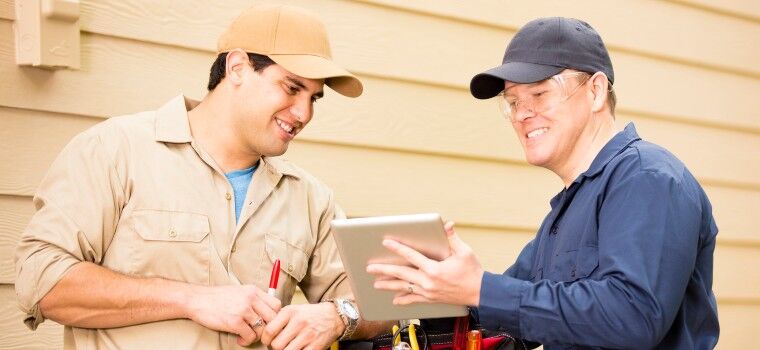 For over 30 years, R & T Services has been providing professional solutions for Billings, MT.
We know how important air conditioning is in the hot summers and having a heating system in the winter is for your family.
Customers just like you have come to love our professional services because we offer high-quality furnace and air conditioning ac & heater parts, along with unmatched customer service.
This is why we offer unmatched HVAC services throughout the year, and we promise to treat you like family. You will come to trust our team for several reasons, including:
Expert installation by knowledgeable, experienced technicians
Preventive maintenance service to keep your HVAC equipment running at peak performance
Furnace and air conditioning repair – we're there when you need us
Customer support – have a question or concern? Give us a call, and we'll address it quickly and courteously.
We provide the best furnace services and Billings A/C services available.
We are an established leader in residential heating and cooling installs, repairs, and we can even help you upgrade your HVAC systems to central air and energy-efficient systems!
Your Local HVAC Contractor In Billings, MT
Do you need a professional to check your air conditioning system or furnace? R&T Services offers a full range of solutions for your residential air conditioner needs in the Greater Billings, MT area.
You will love the customer service and expert knowledge that our team brings to each project that we take on. Our HVAC contractors are easy to talk to, and our HVAC experts will help you understand how to help your family at each step of the project.
Air Conditioning Installation & Repair
Our team provides air conditioning system repair and installs throughout Billings, MT. Our HVAC experts are ready to help you get your A/C done right, and we will work to earn your trust with fast and reliable service.
We know how important A/C is for hot summer months, and this is why our HVAC specialists are experts in A/C installations and repairs.
Whether you want an expert to look over your residential cooling system or you need a new system installed, we will work with you to find the perfect solution to fit your schedule and budget.
Our HVAC technicians are ready to help you with all of your residential heating needs. From electric and gas furnaces to heat pumps, hot water heaters, and boilers, we can help you find the perfect solution to your needs.
If it is time for a new heating system, then you can count on our experts to help you find the best choice to ensure your home is comfortable.
Fireplace Installations
Fireplaces are an integral part of your family's life, and a fireplace can bring out the best in any home.
Our team has a wide range of fireplaces that are perfect for your home, and we will help you through the planning and installation processes to make sure you get the best fireplace for your home.
Contact R & T Services today to discuss your residential furnace and air conditioning needs and obtain a free price quote.
You can also drop by our showroom to view our extensive product line.
Our dedicated and friendly sales professionals will help you select the products and services that are right for you and your family.
Have HVAC Questions?
We hire highly skilled and knowledgeable experts in the field.

"R & T beat every bid I got and filled out most of the paperwork for the credit from MDU. When I filed my taxes, they got me a itemize receipt, for the energy credit. Would highly recommend them!!"

"The R & T team made me confident that my A/C install project would be done on-time. The other estimators only noted problems; R & T Services enthusiastically solved problems."

"Tim O'Brien is highly knowledgeable in all aspects of heating and cooling. R & T Services showroom is amazing. If you need any services they will perform top notch, quality work."