Gas Fireplace Services
Do you have a gas fireplace, or are you looking to buy one for your home? Let us take care of all your Billings gas fireplace needs today!
Billings Gas Fireplace Installation & Service Experts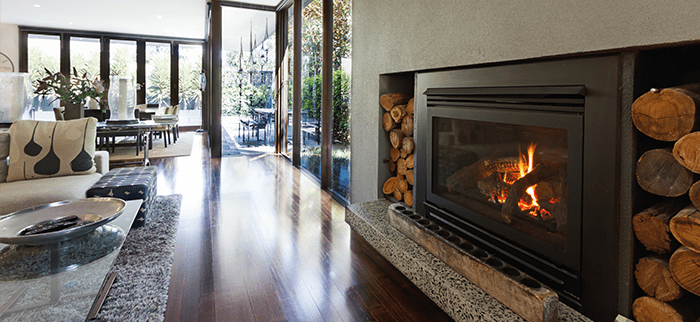 Whether hanging stockings from the mantel or enjoying the ambiance, there's nothing quite like a natural gas fireplace.
The right gas fireplace elevates any living space and instantly adds warmth and comfort during the chilly Billings, MT evenings and throughout the long winter.
You can update your existing direct vent gas fireplace with a new energy-efficient model or add a new ventless gas fireplace to your bedroom. Either way, you'll create a cozy focal point for your living space and increase the value of your Billings home.
R & T Services knows just how vital your wood fireplace is. That's why we offer end-to-end support and services for all of your fireplace needs:
Update Your Home
See how our team can bring warmth & elegance to your home!
Choose The Right Gas Fireplace For Your Home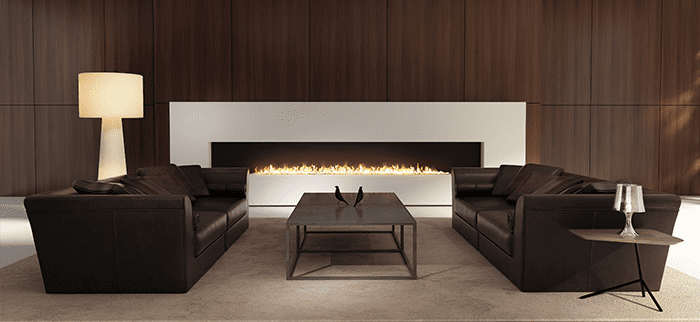 Homeowners know just how work-intensive caring for a wood-burning fireplace can be. Between cleaning up ash and sweeping the chimney, you may find your wood-burning fireplace maintenance cutting into your free time.
Modern fireplaces are great for homeowners who are looking to upgrade their existing fireplaces or want to install a custom one to increase their property value.
While you will still need to perform regular gas fireplace maintenance, propane and other types of natural gas burn much cleaner than a wood fire.
They also burn roughly 40,000 to 60,000 BTU, similar to the output of a wood fireplace. This means a gas fireplace offers the same heat output with less effort on your part.
If you're looking to install a brand new gas fireplace or upgrade your existing one, you'll need to know the ins and outs from the gas fireplace experts.
There are three main types of gas fireplaces you can choose from:
Gas Fireplace Insert: The most popular choice, a gas fireplace insert, is installed into the existing firebox. It contains all the components of a traditional gas fireplace. However, a gas fireplace insert can be installed quickly, allowing you to obtain that warm glow in your home without invasive renovations. Look for a fireplace insert to get the same benefits of a fireplace without the expensive construction costs.
Gas Log Sets: The most economical choice, gas log sets sit right inside your existing fireplace. Some are ventless, but others vent up into your existing chimney.
Zero Clearance or Built-In Gas Fireplace: Also known as a linear gas fireplace, this model is built into your wall to create a pleasant hearth and mantle for your living room or bedroom. Most models can vent either horizontally or vertically.
Once you know the type of fireplace system best for your home, you should consider the vent style. Your existing fireplace setup will determine this choice unless you install one for the first time.
Direct Vent Gas Fireplace: This model draws air from outside your home for the ignition process and releases emissions outside. This wholly sealed fireplace system is exceptionally efficient and promotes good air quality inside your home.
Natural Vent or B-Vent Gas Fireplace: This gas fireplace uses air inside your home to start a flame but will vent the emissions outside. This system is not completely sealed and can be used without any electricity.
Vent-Free Gas Fireplace: Also known as ventless models, these gas fireplaces can be installed in various locations and are safe when operated properly.
Some gas fireplaces offer electronic ignition that allows you to turn them on with the flip of a switch.
However, many gas fireplaces can be used without electricity, making them an excellent option for areas at risk for power outages in the cold winter.
They are entirely different from electric fireplaces, which require electricity, so be sure to pay close attention to the fireplace model you choose.
Warmth & Elegance
Snuggle up by a new gas fireplace. Ask us how!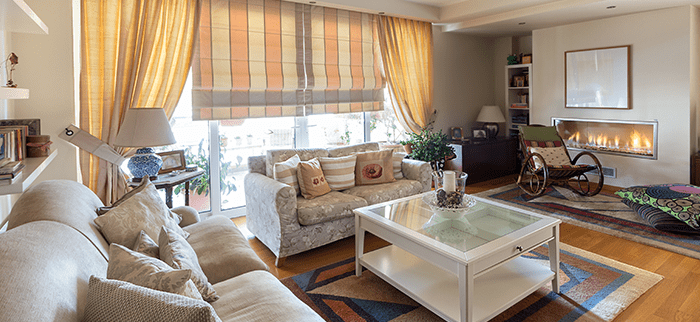 R & T Services is the largest, most trusted retailer in the Billings, MT area. From choosing the right gas fireplace in our showroom to installation to service calls, we can help you take your living space to the next level.
Indoor gas fireplaces will add warmth and beauty to your home while helping to increase energy efficiency and lower heating costs.
Contact us today to start on the path to a new and improved gas fireplace that will fit your unique style and heating needs.
Gas Fireplace Billings FAQs
How often should I clean the glass on my gas fireplace?
Does a gas fireplace require an annual inspection?
Yes. Your gas fireplace needs an annual inspection to ensure it's functioning correctly and keeping toxic fumes out of your home.
Do gas fireplaces really heat a room?
Yes, gas fireplaces are a great way to heat your living room or bedroom, especially when the power goes out.
Have Questions About A Gas Fireplace?
Our team is here to help you with all of your gas fireplace needs.

"R & T beat every bid I got and filled out most of the paperwork for the credit from MDU. When I filed my taxes, they got me a itemize receipt, for the energy credit. Would highly recommend them!!"

"The R & T team made me confident that my A/C install project would be done on-time. The other estimators only noted problems; R & T Services enthusiastically solved problems."

"Tim O'Brien is highly knowledgeable in all aspects of heating and cooling. R & T Services showroom is amazing. If you need any services they will perform top notch, quality work."