Louvered Roof Patio Covers
Motorized louvered patio roofs are a great way to keep your patio cool and dry throughout the year. Rain or shine, we can make your patio amazing with our louvered pergola patio cover solutions!
Adjustable Louver Patio Covers For Your Home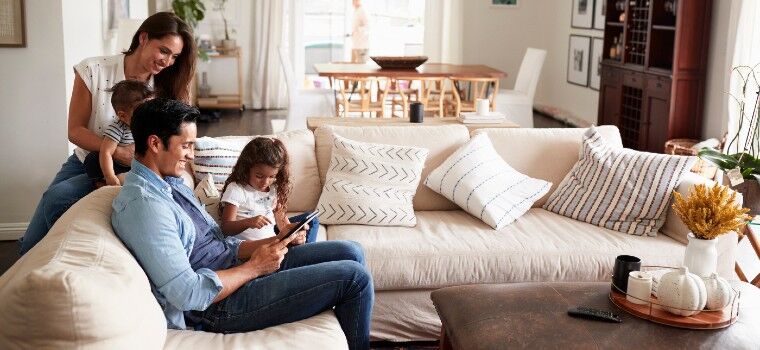 Louvered patio covers are the perfect solutions for any homeowner looking to extend shared space beautifully and practically. They are retractable roof that attaches to a pergola, offering a water-resistant sun shade that makes your patio accessible all year long.
We offer premium, custom louvered pergola systems that bring out the true beauty of your home while increasing the amount of weather-protected usable space for your family to enjoy.
We can transform your backyard or patio into a centerpiece of your home with great Billings outdoor living services like:
The Outdoors Await!
Protect your family from harmful UV rays while outside.
What's The Difference Between A Patio Umbrella And A Pergola Roof?
Some homeowners may wonder what the difference between a patio and a pergola is.
A patio is a concrete or gravel area of your yard where you can place outdoor furniture. It acts as a focal point in your yard. Patios also do not have walls built around them like a sunroom. They are rarely raised up from the ground or made from wood.
A pergola is an outdoor structure with columns and a roofing grid. During pergola installation, you can choose an open roof or pergola cover, including a retractable louvered roof.
There are many different types of pergola designs, including:
A heavy-duty metal pergola with a modern flair.
An aluminum pergola with a rainproof metal roof.
A traditional wooden pergola with an open roof or a UV-resistant retractable louvered roof.
A patio pergola is built over your patio to provide coverage and anchor the space. The best pergola cover allows you to choose whether you have any coverage at all or need complete protection from the elements.
And, unlike a gazebo that's fixed in place, a pergola with a louvered roof allows you to choose whether your shade sail is open or closed, meaning you can customize coverage with just a few simple motions.
Billings Home Owners Love Louvered Patio Covers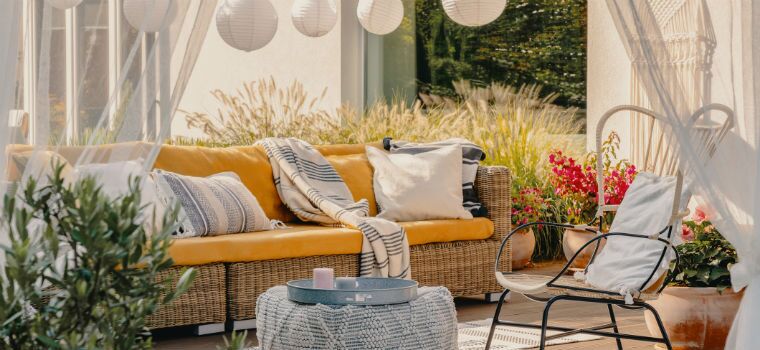 Louvered patio roof covers are built to extend shade and offer UV protection on your patio while maintaining the beauty and aesthetics of your current backyard living area.
In addition to increasing shade, you can also close the awning cover to make your backyard seating area usable during heavy rain. Cover your pergola with one of these retractable awnings so you can decide when to let the sunshine kiss your face and when you need a waterproof cover.
You have many options to choose from when looking for the most innovative and advanced louvered patio covers in Billings, MT.
While other types of awnings may tempt you, we know that you will love the benefits and beauty of our adjustable roof in our louvered roof patio covers.
R & T Services has been working with Billings homeowners just like you for over 30 years to provide the best in home comfort.
Our louvered pergola patio coverings offer many benefits, including:
Durable materials: Our louvered pergola roofs are made from durable aluminum. Your backyard patio awning system will last for years and stand up to the changing Billings seasonal weather conditions.
Year-round protection: You will love how our adjustable pergola structures protect you from the rain and UV rays in the winter and summer. This means you can enjoy your outdoor living space for more days out of the year than you can with an uncovered outdoor patio.
Cost-efficient: Our motorized louvered roof system is cost-effective for homeowners and business owners. Due to the durable materials and design, you will enjoy your patio cover system for years.
Total control: Our louvered pergola roofs are controlled by a mobile app from your phone. This means that you won't need particular technologies to control your backyard living environment.
Our team of outdoor living experts will build an innovative and thoughtfully designed backyard patio setting that increases your livable space and helps you and your family enjoy your outdoor experience.
Beauty & Functionality
Add a touch of luxury to your home's patio with a beautiful pergola patio system!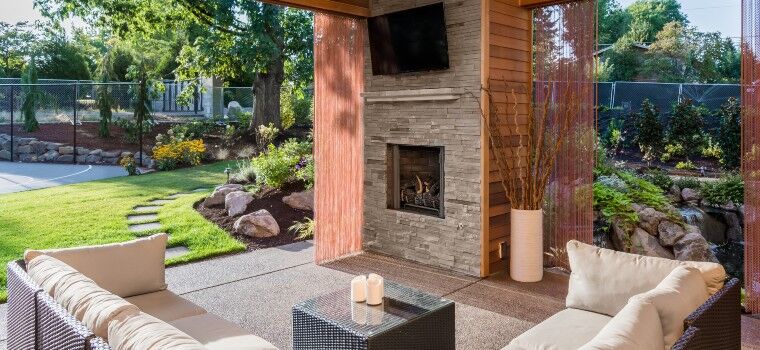 Smart Patio Covers For Billings Homeowners
As a homeowner, you already know that Billings is beautiful in all seasons throughout the year.
You also know that your outdoor living space and outdoor patio provide relaxation, dinner get-togethers, and weekend entertainment.
Our local Billings louvered pergola patio cover installation team will walk you through each step from design, planning, and construction so you can get the most enjoyment from your outdoor space.
What Homeowners Want To Know About A Louvered Roof System
As a local small business, we know how important it is to optimize usable space around your property.
Adding a pivoting-louver system to your outdoor seating space so your guests can enjoy even more outdoor seating with our durable system to block out hot sunlight during the day.
Not only will you be able to host more patrons with additional outdoor seating, but you will also be able to increase your revenue at the same time!
Whether rain or shine, installing a smart retractable pergola canopy system will make your guests feel more comfortable during their dining experience.
An outdoor pergola will improve your home's curb appeal and add an inviting space where your family can make memories.
With over thirty years of experience helping homeowners of Billings improve their property, we know we can find the right solution for you. Our experts are standing by and ready to work with you to design and install a louvered roof system today!
What Material Are The Patio Covers Made From?
Our motorized louvered roof system is made from highly durable extruded aluminum with polyester TGIC paint coating.
The aluminum materials mean that your patio cover will last for years to come, and the TGIC paint coating stands up well to the cold Billings winter and hot summer temperatures.
How Does The Adjustable Louvered Roof Systems Work?
Our team will install your motorized patio cover system with louver blades that rotate as needed.
This system runs on a solar-powered motor that allows you and your family to adjust the blades to allow the exact amount of sunlight and shade that is needed throughout the day.
Do You Offer Different Shapes And Colors?
Yes! We will work with you to find the right shape, size, and color to fit your home's backyard living space.
We work with the top louvered roof system provider to ensure you have the choices you need to cover your patio and backyard with the best options available in Billings, MT!
Are The Smart Patio Coverings Maintenance Free?
While your pergola system is virtually maintenance-free, you will need to keep up with minimal maintenance to take care of the electronics and motors used on your patio cover.
The good news is that the extruded aluminum and paint coating are made to last through the Billings heat and cold.
Can I Install Ceiling Fans On The Pergula System?
Yes, and many of our clients have installed their own fans to improve their outdoor living area.
The louvered roof system is strong enough to hold up the additional weight of a ceiling fan, along with other items like lights and sound systems.
Have Questions About A New Pergola Roof?
We hire highly skilled and knowledgeable experts in the field.

"R & T beat every bid I got and filled out most of the paperwork for the credit from MDU. When I filed my taxes, they got me a itemize receipt, for the energy credit. Would highly recommend them!!"

"The R & T team made me confident that my A/C install project would be done on-time. The other estimators only noted problems; R & T Services enthusiastically solved problems."

"Tim O'Brien is highly knowledgeable in all aspects of heating and cooling. R & T Services showroom is amazing. If you need any services they will perform top notch, quality work."