Wood Fireplace Services
Let our team help you get the most out of your wood fireplace. We do everything from design and installation, to maintenance and repairs on wood fireplaces in Billings.
Find The Right Wood Burning Fireplace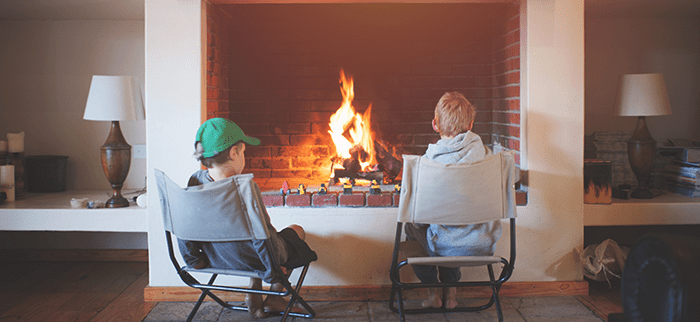 Billings homeowners know the secret to enjoying the long Montana winters is to have a good fireplace at the center of their home.
From the popping sounds of the logs to the fragrant aroma, a traditional fireplace instantly creates a warm and cozy ambiance in any room of your home.
Plus, if you have a forest on your property, you'll have access to an abundance of firewood to keep your home toasty all winter long for a fraction of the price of other energy sources.
However, if your home was built before 1988, your fireplace may no longer meet the EPA smoke emission limit for wood-burning stoves.
This means your fireplace may be causing more emissions than you think and compromising the air quality in your home. So you need a team of fireplace experts on your side who knows how to keep your home safe and warm.
R & T Services knows just how vital your wood fireplace is. That's why we offer end-to-end support and services for all of your fireplace needs:
Your Fireplace Pros
We can fix your existing wood fireplace or help you upgrade to a new fireplace.
The Different Types Of Wood Fireplaces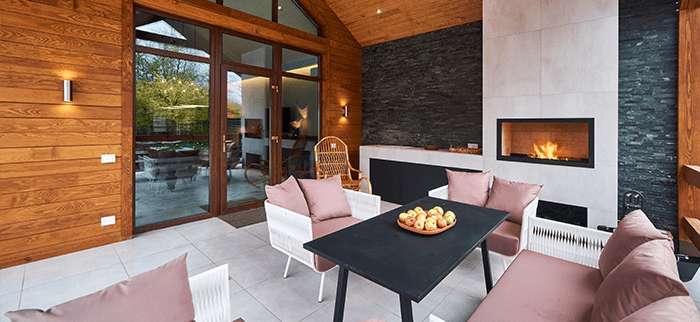 A fireplace update offers a better lower and increased airflow to keep your room warmer, and they come with an extended warranty that will keep you covered in case something goes wrong on the coldest days of the year.
Before you decide which route to go, you'll need to understand what wood-burning fireplace models are available.
Here's a list of the most common wood fireplaces for Billings, MT homeowners.
Masonry fireplace: These fireplaces are constructed from brick or stone and mortar. They are built directly into the walls of your home and have a chimney that allows smoke to escape outside. They are usually constructed as the house is being assembled. They are often the focal point of your living space and require fireplace products like a fire screen and tools to keep your fire burning safely.
Wood fireplace inserts: Fireplace inserts fit into your current firebox to quickly and easily update your existing fireplace into a more beautiful, energy-efficient heating source. They often have glass doors or cast iron grills to create separation between your home and the fire.
Wood-burning stove: Also known as a pellet stove, a wood-burning stove can be built into your existing fireplace. Some models stand away from the walls of your home and vent through a pipe placed through an exterior wall. Either way, they are fueled by small, pounded wood pellets and can be most cost-efficient than other wood-burning fireplaces.
Outdoor fireplaces: Fireplaces aren't just for the living room. Fire pits, custom outdoor fireplaces, and wood grills are just a few examples of how you can add warmth, value, and a comforting ambiance to your outdoor living space. It also allows you to utilize your outdoor space during the winter months.
Updating your existing wood fireplace will help make it more energy efficient and allow you to burn less wood while achieving higher temperatures on your thermostat.
Plus, you may be entitled to a tax credit if you upgrade to an energy-efficient heating source. This is in addition to the money you will save on heating costs in the cold winter months.
So there's no time to waste!
R & T Services can help you elevate your existing wood-burning fireplace or install a brand new one to help you save money while building core memories with your loved ones.
Love Your Wood Fireplace
See why homeowners in Billings have trusted us for over 30 years with their wood fireplace needs.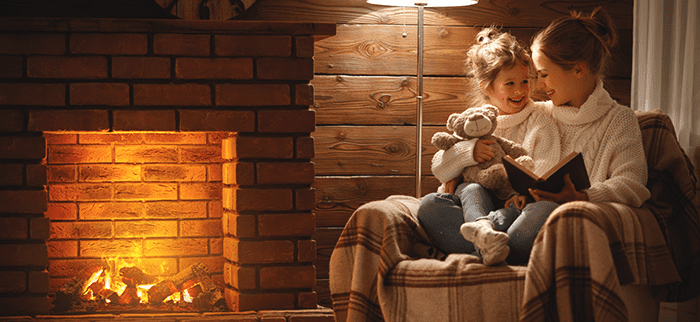 Trust R & T Services for All Your Wood Fireplace Needs
With over 30 years of experience, R & T Services know how to keep your Billings, Montana home warm and comfortable all winter long. We offer multiple financing options, impeccable workmanship, and lightning-fast response times to ensure your needs are met as quickly as possible.
We offer fireplace inspection and installation services and a completely outfitted showroom to help you visualize the right fireplace for your living space. So from fireplace installation to inspection to service calls, R & T Services has your wood-burning fireplace covered.
Don't wait until you're out in the cold.
Our experts will come to your home, inspect your existing fireplace, and help you develop the perfect solution for your unique needs.
Contact us today to schedule a free consultation.
Wood Fireplace Billings FAQs
What do I need to know before purchasing a backyard fire fit?
Before buying a new backyard fire pit, you'll need to decide if you want it permanent, what fuel type you prefer, and the safest spot on your property to install it.
What are some signs of low indoor air quality?
How much wood do I need to buy for winter?
If you plan on using your fireplace daily, you'll need one to three cords for every 1,000 square feet of home you need to heat.
Have Questions About A Wood Fireplace?
Our team is here to help you with all of your Billings wood fireplace needs.

"R & T beat every bid I got and filled out most of the paperwork for the credit from MDU. When I filed my taxes, they got me a itemize receipt, for the energy credit. Would highly recommend them!!"

"The R & T team made me confident that my A/C install project would be done on-time. The other estimators only noted problems; R & T Services enthusiastically solved problems."

"Tim O'Brien is highly knowledgeable in all aspects of heating and cooling. R & T Services showroom is amazing. If you need any services they will perform top notch, quality work."