Furnace Maintenance
Save money and keep your home comfortable with professional home furnace maintenance. Learn how our experts can help you today!
Professional Furnace Service & Maintenance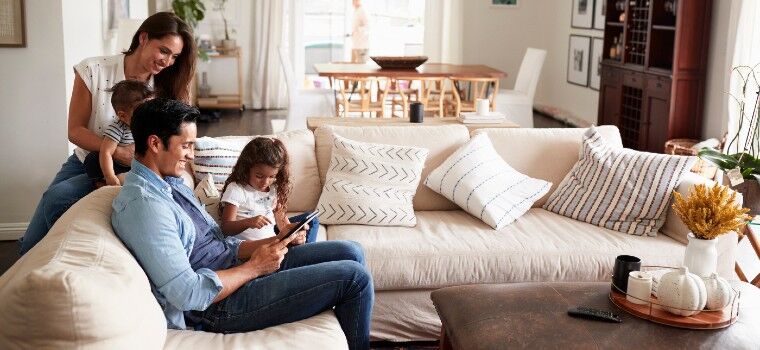 Your furnace is a critical part of your home. Not only does your furnace keep your family safe during the cold winter months in Billings, it also protects your home from expensive damages that come from bursting pipes.
Your furnace should be maintained by a professional at least once per year, but you may want a professional to maintain your furnace more frequently if you have an older model.
You should also have your furnace serviced before the cold season hits just to make sure you don't experience any unexpected issues when the weather turns cold.
Your furnace delivers warm are to your home during the winter… until it doesn't. Once your heater goes down your entire family will be uncomfortable and inconvenienced until the furnace is repaired.
While modern house furnaces are engineered and tested to run reliably for years, routine furnace maintenance is key to keeping your heating system running as efficiently as possible.
Our furnace maintenance experts know how to handle your home's needs and we are ready to help keep your furnace running at it's best for years to come with our trusted furnace maintenance services.
Why Is Furnace Service Important?
As you use your heating systems throughout the year, your furnace will collect dust, dirt, and moisture around the various components.
All of these airborne particles can lead to corrosion within your HVAC unit, and over time this can cause your furnace to breakdown or need furnace repairs sooner than expected.
A regular furnace service can go a long way to extend the life of your furnace and reduce your monthly energy bills. Hiring a professional for your furnace care needs means that you will have an expert looking over all the parts of your furnace to ensure everything is clean and working as expected. Regular furnace tune-ups offer several advantages, like:
Save Money: Furnace maintenance can prevent issues before they occur and keep your heating system running as efficiently as possible. Not only will you avoid unwanted furnace repair costs, but you will also see a lower energy bill!
Maintain Your Warranty: In addition to saving you money on furnace repairs, furnace maintenance could be required to keep your furnace warranty valid. You should check your furnace manufacturer guidelines to see how often you need furnace care.
Minimize Unexpected Breakdowns: There is no "good time" for your furnace to break, and you can limit the chances that your furnace will stop working during the winter with regular maintenance. Our team will examine your heating system to address issues that could lead to serious problems and breakdowns.
Home heating maintenance is easy to ignore, but overlooking regular furnace servicing can lead to higher heating bills and cost a lot of money in the long run.
This is why Billings homeowners have trusted R & T Services with their furnace care needs for the past 30 years.
What Should I Expect When An HVAC Contract Is Servicing My Furnace?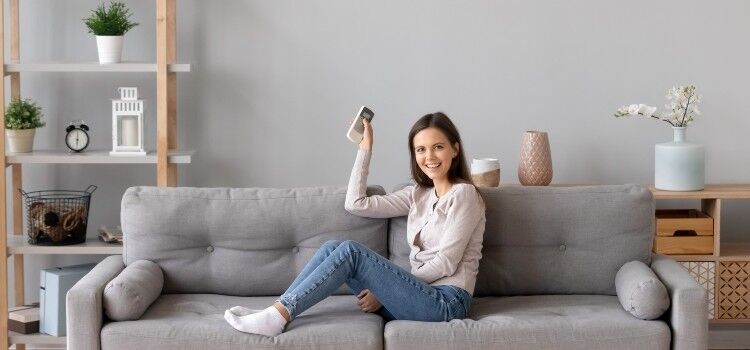 The type of furnace maintenance your heating system will receive on a regular basis will vary based on the type of furnace you have and your home's needs.
You should expect your local Billings HVAC technicians to turn your furnace on and off several times to check various modes of operation, clean different components, and perform a thorough inspection of the entire system.
Our home heating maintenance experts follow a comprehensive "checklist" to ensure we cover all of the necessary areas of your furnace care. A shortlist of tasks that we complete during a typical furnace maintenance call include:
Check Your Filter: Manually checking and replacing your furnace filter. A dirty filter can lead to reduced efficiency and poor airflow.
Check Your Thermostat: Our technicians will check the accuracy of your thermostat during each furnace service inspection. We will make sure that your furnace and thermostat are talking to each other and sharing the right information to keep your home at a comfortable temperature.
Evaluate Furnace Components: Our furnace maintenance technicians will clean, tune, evaluate your pilot light system, check and clean the burner and igniter. This is essential for the maintenance of older furnaces.
Inspect Furnace Blower: We will inspect and clean the blower and blower motor to ensure your furnace is operating properly. Your technician may need to remove the blower during the furnace service.
Check Fuel Lines & Wires: We will check for leaks in gas lines, check for burned wires, and other areas of the furnace. This aspect of furnace maintenance is vital to ensure the safety of your family from electrical or gas ignition.
Our furnace service experts have been helping homeowners just like you in Billings, MT, for over 30 years. We approach each furnace inspection with the highest level of professionalism.
Your furnace technician will provide you with a written summary of the inspection and test results. We will also offer you some recommendations based on your furnace service call.
What If I Need To Repair Or Replace My Furnace?
Regular furnace tune-ups can keep your heating system running without issue for years to come.
In addition to keeping your home at a comfortable temperature, furnace servicing can also reduce operational costs in the long-term.
However, your technician could uncover an issue that will require you to repair or replace your furnace. When this happens we will provide you with all of the facts so you can make the right decision.
The decision to repair or replace your furnace can be a difficult one. Should you invest in an expensive repair to hold off a new furnace installation, or should you make a bigger investment to replace the furnace? Ultimately, the final decision is yours, and our team will be with you each step of the way to choose the right direction for you and your family.
Schedule Your Furnace Maintenance Today!
Have Questions About Furnace Maintenance?
We hire highly skilled and knowledgeable experts in the field.

"R & T beat every bid I got and filled out most of the paperwork for the credit from MDU. When I filed my taxes, they got me a itemize receipt, for the energy credit. Would highly recommend them!!"

"The R & T team made me confident that my A/C install project would be done on-time. The other estimators only noted problems; R & T Services enthusiastically solved problems."

"Tim O'Brien is highly knowledgeable in all aspects of heating and cooling. R & T Services showroom is amazing. If you need any services they will perform top notch, quality work."