Indoor Air Quality Testing
You want your home to be a welcoming and safe place. Breathe easier & live better with an indoor air quality test from R & T Services.
What Is Indoor Air Quality Testing?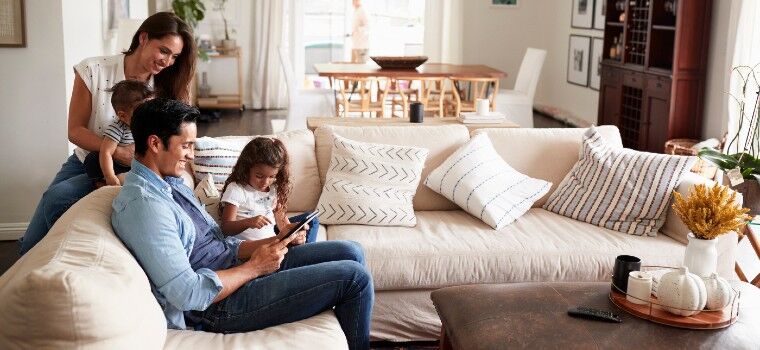 Indoor Air Quality (IAQ) testing helps you find out what your family is breathing in your home, and provide steps to improve the health of your home's air. Poor indoor air quality can cause breathing problems and other issues, especially for the sick and elderly.
Indoor air quality issues can be caused by a variety of factors relating to how your home was built and activities are done on the property.
A few of the most common causes of poor indoor air quality are:
The growth of mold in areas of the home with poor ventilation.
Pet dander from dogs, cats, and birds.
Dust mites often found in carpeting, mattresses, and pillows.
Heating and cooling appliances like a furnace and their filters.
As you can see, there are a number of sources that can contribute to indoor air quality issues inside your home.
R & T Services is ready and standing by to help you and your family breathe easier today!
Indoor Air Quality Testing For Common Concerns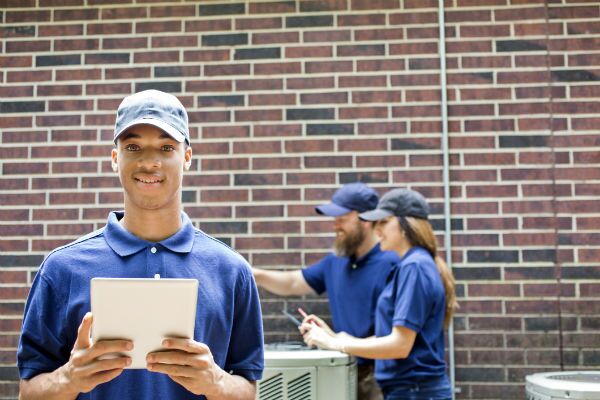 Homeowners in Billings, MT know the importance of their indoor air quality. Indoor air quality considers the quality of the air that your family breathes inside your home. Poor indoor air quality can lead to several symptoms like:
Trouble breathing
Constantly coughing
Runny and stuffy nose
Dry and itchy eyes
Wheezing and shortness of breath
Testing your home's air quality is a great way to protect your family, because harmful bacteria, fungi, and viruses lurking in your home.
If our team finds issues with your home's IAQ, then you should consider installing an indoor air purifier system or an air sanitizer system.
If you are concerned about the health of your family- whether you have young children or other people who are more susceptible to illnesses, then R & T Services can help.
What Is Included In Each Indoor Air Quality Test?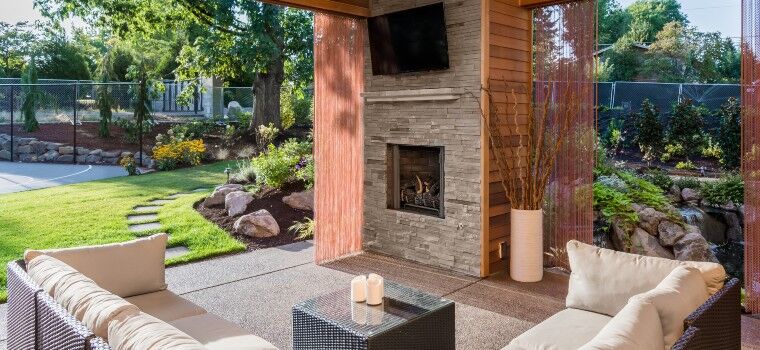 Our indoor air quality testing experts will come to your home and customize an indoor air quality test based on your home, your needs, and any concerns you have.
The first step our team will take is to walk through your home with you to visually inspect your home's heating and cooling appliances. During this stage of the inspection, we will check for combustion safety concerns, problems with your filters, and determine if your appliances have adequate ventilation.
Next, we will inspect different environmental factors with specialized meters and equipment. This process will help us understand the overall health of your indoor air quality, and help us diagnose additional steps to take. Here are a few things that we will test in each room throughout your home:
Average air temperature in each room and throughout your entire home.
Check the relative humidity to tell if you could be suffering from mold-related issues.
Test for Carbon Dioxide and Carbon Monoxide that could be from your heating appliances.
Test for total volatile organic compounds (VOCs) in your home. This test will allow us to understand how many particles are in your home's air, and this can cause breathing issues for family and friends.
Once we have a thorough understanding of your home's indoor air quality, we will take average readings outside your home. This will give us a basepoint to determine your home's air quality compared to the outdoor air quality.
Once all measurements are complete, our team will discuss our findings with you and provide options to address any issues found.
Professional Home Air Quality Testing
You deserve to know everything that your family is breathing, so you can keep a close eye on the health and happiness of everyone in your home. R & T Services is fully equipped to provide expert and comprehensive indoor air quality testing in your home.
Our team is committed to providing a complete home air quality test based on your needs. We know that your family needs to breathe clean air in your home, and most people are not sure where to start with an indoor home air quality test.
This is why we are here- our team of trained experts are ready to help your family and friends enjoy your home like never before. Give us a call to schedule your indoor air quality test to find out what you are breathing and how you can improve your family's health and happiness today!
Have Questions About Indoor Air Quality?
We hire highly skilled and knowledgeable experts in the field.

"R & T beat every bid I got and filled out most of the paperwork for the credit from MDU. When I filed my taxes, they got me a itemize receipt, for the energy credit. Would highly recommend them!!"

"The R & T team made me confident that my A/C install project would be done on-time. The other estimators only noted problems; R & T Services enthusiastically solved problems."

"Tim O'Brien is highly knowledgeable in all aspects of heating and cooling. R & T Services showroom is amazing. If you need any services they will perform top notch, quality work."