By Tara Cady for Billings Gazette 
Despite summer having only officially started six days ago, Billings has been feeling the heat since early June. Now formally barbecue season, it's time to take it up a notch and add a little luxury to your outdoor living space.
It's a safe bet that your kitchen can't get any hotter. With every window wide-open – or the A/C fully cranked – you're still working up a sweat and can't afford to let it drip onto your favorite meal. Dinner must be made, however, and the patio grill just doesn't have the counter space for preparing a dish of that caliber.
With the help of local experts who specialize in fire pits and outdoor kitchens, your backyard can soon transform into a cozy-yet-functional outdoor oasis.
Riding the heatwave
Tim O'Brien, general manager at R and T Services describes the almost-limitless possibilities for cooking al fresco.
Outdoor kitchens can start simple with a natural gas line connected to a grill and grow more opulent with customized features such as patio heating and appliance storage.
"People want to extend the amount of time spent outside as much as possible, and outdoor kitchens allow for that," said O'Brien.
In the planning stages, a contractor meets at the homeowner's residence to look at the space dimensions, see which direction the home faces and address potential weather-related issues that come with certain landscapes.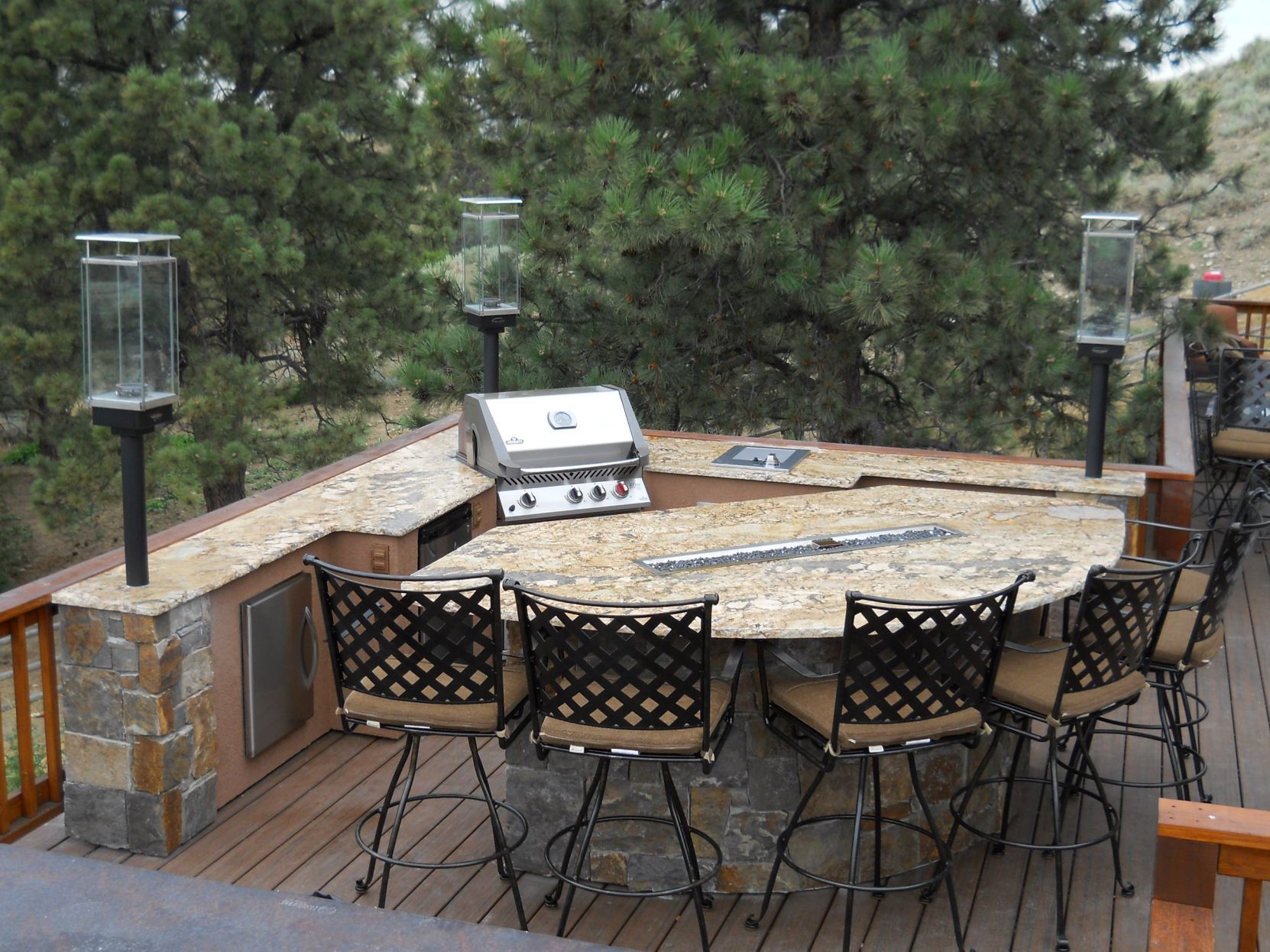 "Maybe the grill area needs to provide a wind block," O'Brien said. "Or perhaps electrical and gas lines are required and concrete needs to be poured."
The construction timeline depends on the scope of the project, but O'Brien estimates that a grill island takes four to six weeks to finish whereas larger projects, such as concrete or gas and electric lines, likely take a couple of months to complete.
"The process is as long as it needs to be," said O'Brien regarding the importance of reaching a point where the homeowner is comfortable with the proposed layout.
From cabinetry and countertops to weatherproof materials and storage capacity, outdoor kitchens often come custom-made to your specifications.
Custom cooking
While you prepare your midnight snack, outdoor kitchens afford the options of a gas or pellet grill that can be designed into an island.
"Everything is custom-built," said O'Brien of the feature his company constructs using steel-frames covered with concrete board and finished with EFIS (a concrete-textured product) or stone. "We don't go to outdoor cabinet suppliers either because the inventory is very limiting."
According to O'Brien, stainless steel drawers and doors work best for exterior cabinetry because they do not break down with exposure to the elements.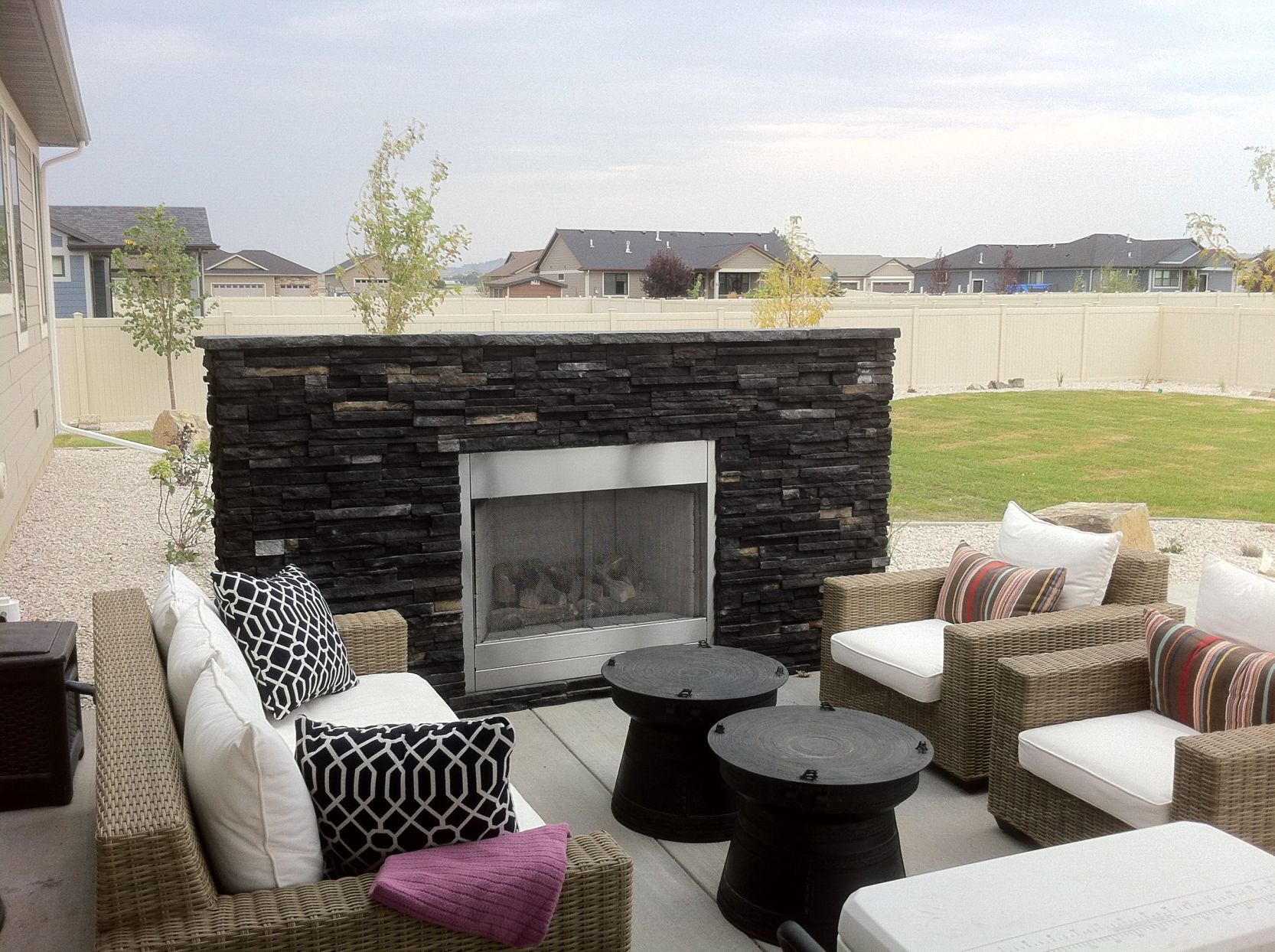 Within a grill island, space can be made for just about anything. Margarita makers, trash bins and microwaves are just a few of the options for homeowners who prefer their appliances and other kitchen amenities outside.
Wanting everything to fit exactly right, many local companies will do all of the electrical, plumbing, gas line and construction work themselves so that your outdoor kitchen has all the necessities without the involvement of multiple contractors. Hiring local also means that your contractor knows Montana's climate.
Conditional construction
"The climate makes it tricky for certain amenities that come with outdoor kitchens," explained O'Brien. "The minute there's a freeze, you could be in trouble."
He cautions about installing outdoor fridges, ice-makers and water lines for that reason.
In Montana, luxury often takes a backseat to safety and feasibility. Prolong your time to prepare, dine and digest with surrounding warmth whenever the temperature kindly dips into the fifties at night. Electric radiant heaters can heat your patio to perfection, and a covered structure retains the temperature.
Options range from covers that tie into the home to those that are free-standing. What works best for your home depends on the limitations of the house structure, such as whether the roof line can support an extension to the home.
In terms of countertops, granite or poured concrete work best with Montana's weather. According to O'Brien, grout lines and tile do not handle the elements well and quartz has no UV stabilizers, making it likely to fade and deteriorate outside.
"We don't do anything mobile, either," said O'Brien. "There's a safety issue because these units quickly reach 600 to 700 pounds."
Summer in Montana also means it is fire season. Luckily, many local stores and contractors avoid wood-burning fire features and stick with smokeless, natural gas products.
Life's a gas
Not having warmth on a cool summer night—it's the pits. Luckily, many local home improvement stores carry ready-made fire pits – or DIY materials – for your enjoyment. Get ready to stock up on marshmallows, chocolate bars and graham crackers for an evening of s'mores and smiles.
Levi Ziegler, manager at Ziggy's Building Materials and Lumber Store, explains the various choices homeowners have for their yard's fire-friendly features.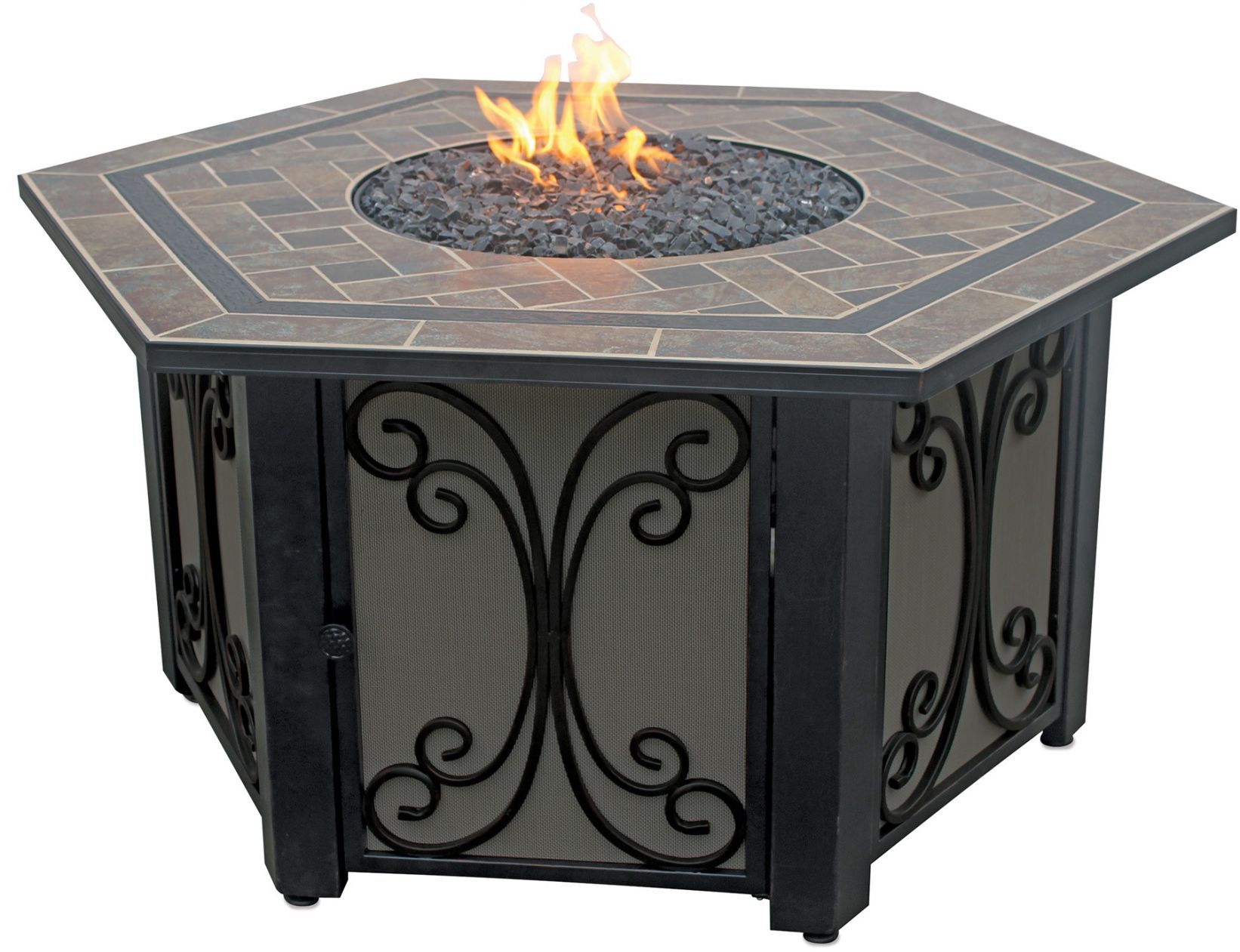 "We carry the Blue Rhino brand, one of the largest propane distributors in the country," he said. "All roughly between 28 and 30 inches tall, the shapes and materials are what set fire pits apart."
The materials define the price, which ranges from $500 to $960.
"A granite top is more expensive than metal," said Ziegler. "But granite's sleek, modern look is currently trending."
From square and round to hexagonal and octagonal, fire pits also range in shape and style.
"Some contain glass while others feature a wood-grain look," he said. "These are easy to light, and you can still use them with a fire ban in effect as long as they do not emit smoke."
While assembly is required, some stores deliver and may offer the service for free depending on the purchase amount.
"They're becoming another essential piece of patio furniture," said Ziegler of pre-made fire pits.
O'Brien promotes the safety and ease of natural gas for outdoor ambiance.
"You have to watch wood-burning fire pits and worry about your house burning down," noted O'Brien. "But with gas, you turn it on and off when you want and don't have to wash up after."
So if your backyard is blooming with perennials and decorated with cushioned seating but lacking in fire-friendly features, don't go inside because you're hungry and getting cold. Stay in the comfort of your backyard with a new fire pit and outdoor kitchen.